The dollar dropped against the yen on Friday after U.S. consumer sentiment data missed expectations, while escalating tensions in Ukraine weakened the greenback as well.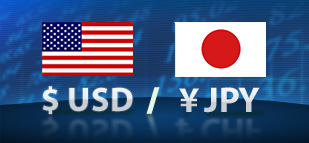 In U.S. trading,
USD/JPY
was down 0.13% and trading at 102.32, up from a session low of 102.14 and off a high of 102.71.
The pair was expected to test support at 101.51, the low from Aug. 8, and resistance at 102.71, the session high.
The preliminary Thomson Reuters/University of Michigan consumer sentiment index ticked down to a nine-month low of 79.2 in August from 81.8 in July. Analysts had expected the index to rise to 82.5 this month, and the disappointing figure weakened the dollar.
Separately, the New York Federal Reserve said that its Empire State manufacturing index fell to a four-month low of 14.69 this month from 25.60 in July, worse than expectations for a decline to 20.0.
Data also showed that U.S. producer price inflation rose 0.1% on year last month, in line with expectations, after a 0.4% increase in June.
Core producer price inflation, which excludes food, energy and trade, rose 0.2% in July, in line with market projections, and after a 0.2% gain the previous month.
A separate report showed that U.S. industrial production rose 0.4% in July, beating expectations for a 0.3% gain, which gave the greenback some support, but geopolitical events eclipsed the data.
News that Ukrainian troops destroyed a portion of a Russian column of armored vehicles inside Ukraine rattled nerves on Wall Street, which kept the greenback in negative territory versus the yen.